2nd Battalion, 9th Marines Network
Information and Current Affairs Page
This page has been created to provide information and current items of interest. This has been done to provide our members with the most recent news occurring during the intervals between issuance of new Battalion Runner Newsletters. Entries here will be listed by date, with the most recent items being listed first. Older items will be removed upon issuance of the next Battalion Runner. I hope this new page will serve to improve the service the Network provides to our members. As always, anyone can email me at ditson35@verizon.net with questions, concerns, information, etc. at any time.
Semper Fi
Danny Schuster - Network Administrator
Update 02 November 2020
I received the below from a lady in Australia, Cheryl Bullock. She has possessions belonging to Norman DeWitte, who served with 2/9 in Vietnam. There is nothing to indicate the time frame in which he served but she is trying to get in touch with someone who may know, or who knew, DeWitte to return the items. There are another half dozen or so photos of other items she has. If anyone has any information please notify me ASAP and I'll pass the information along to Cheryl, or you can contact her directly through her email address below. Danny
NAME: Cheryl Bullock
EMAIL: cherylgoingnuts@gmail.com
PHONE: 487003330
STREET: 24 Ryton Street,
CITY: Kings Meadows..Tasmania.
STATE:
ZIPCODE: 7216
COMMENTS: Hi, I hope to return some original "Hell in a Helmut" personal gear to the owner. I have been pursuing this for 20 years. It belongs to N.R.DeWitte Jr. 2349330.USMC. His dog tags, Hell in a Helmet wooden shield, rosary beads, rifle expert badges and colours. Also his year books. After hopefully getting some feed back as to his still being with us or his family contacts, and this Corona virus has gone My husband and I will finally get to the U.S. to fulfil a long time dream of handing them over to his family. Hoping you can help get this to him or his children or family. Regards. Cheryl Bullock.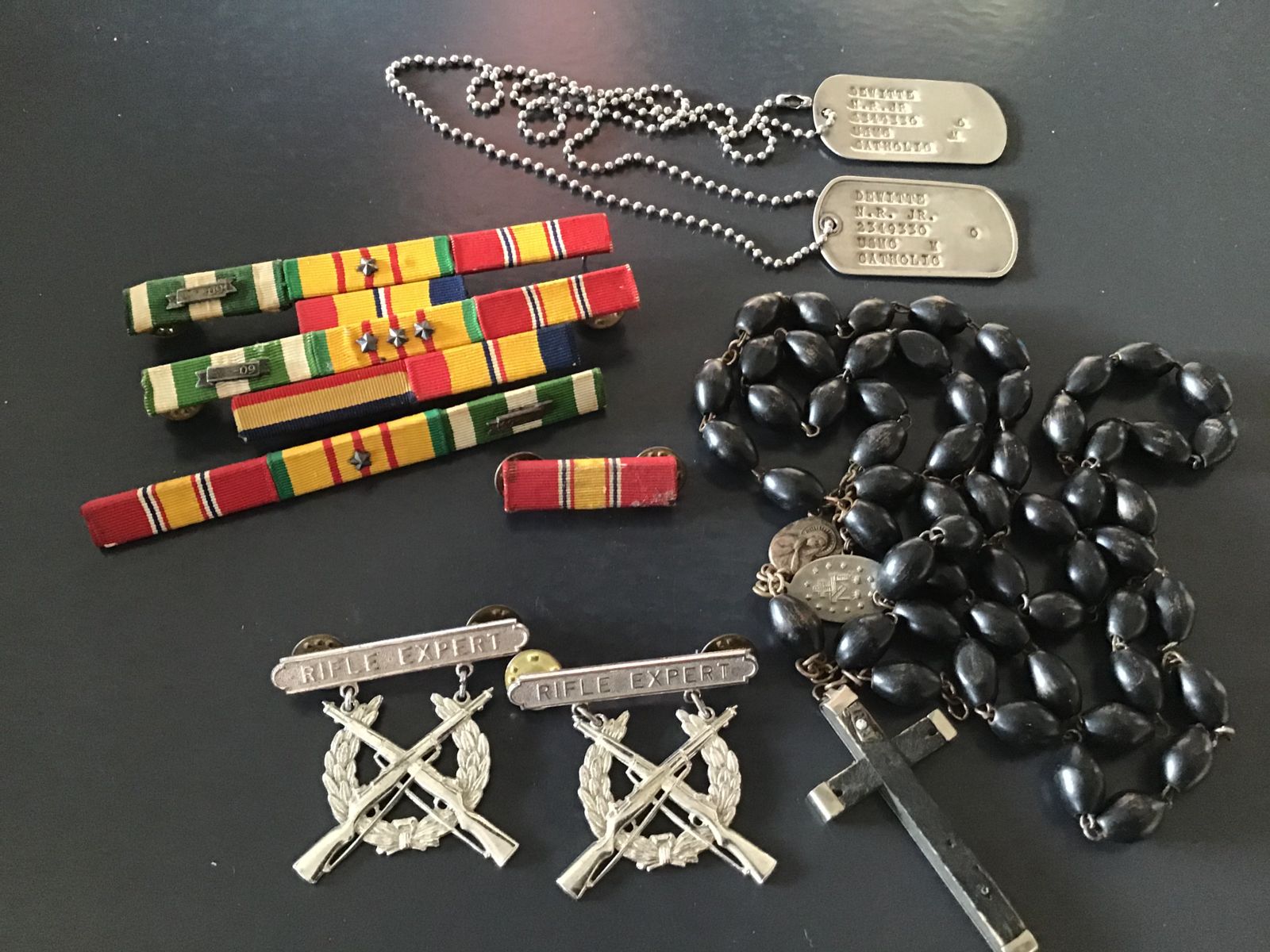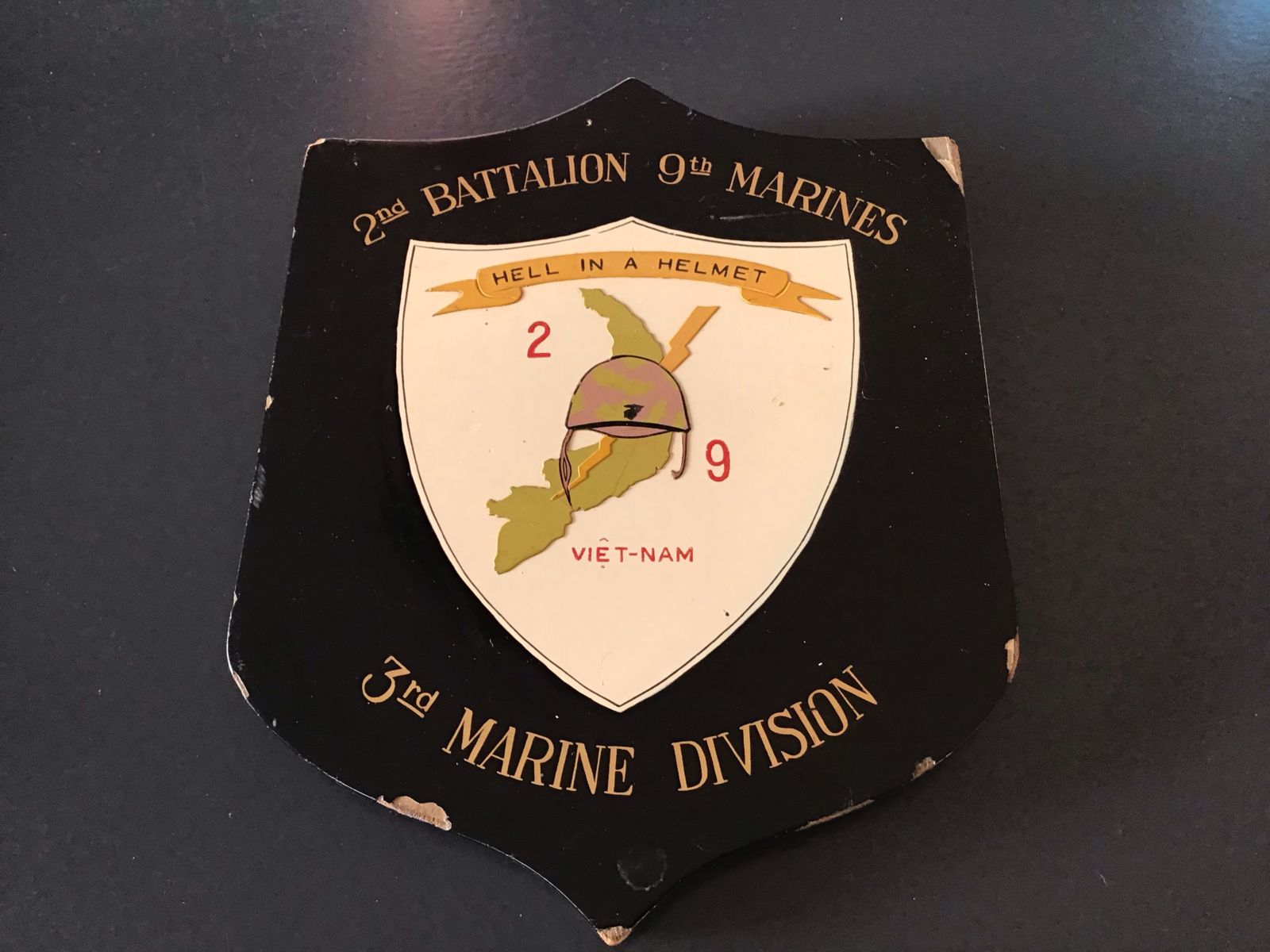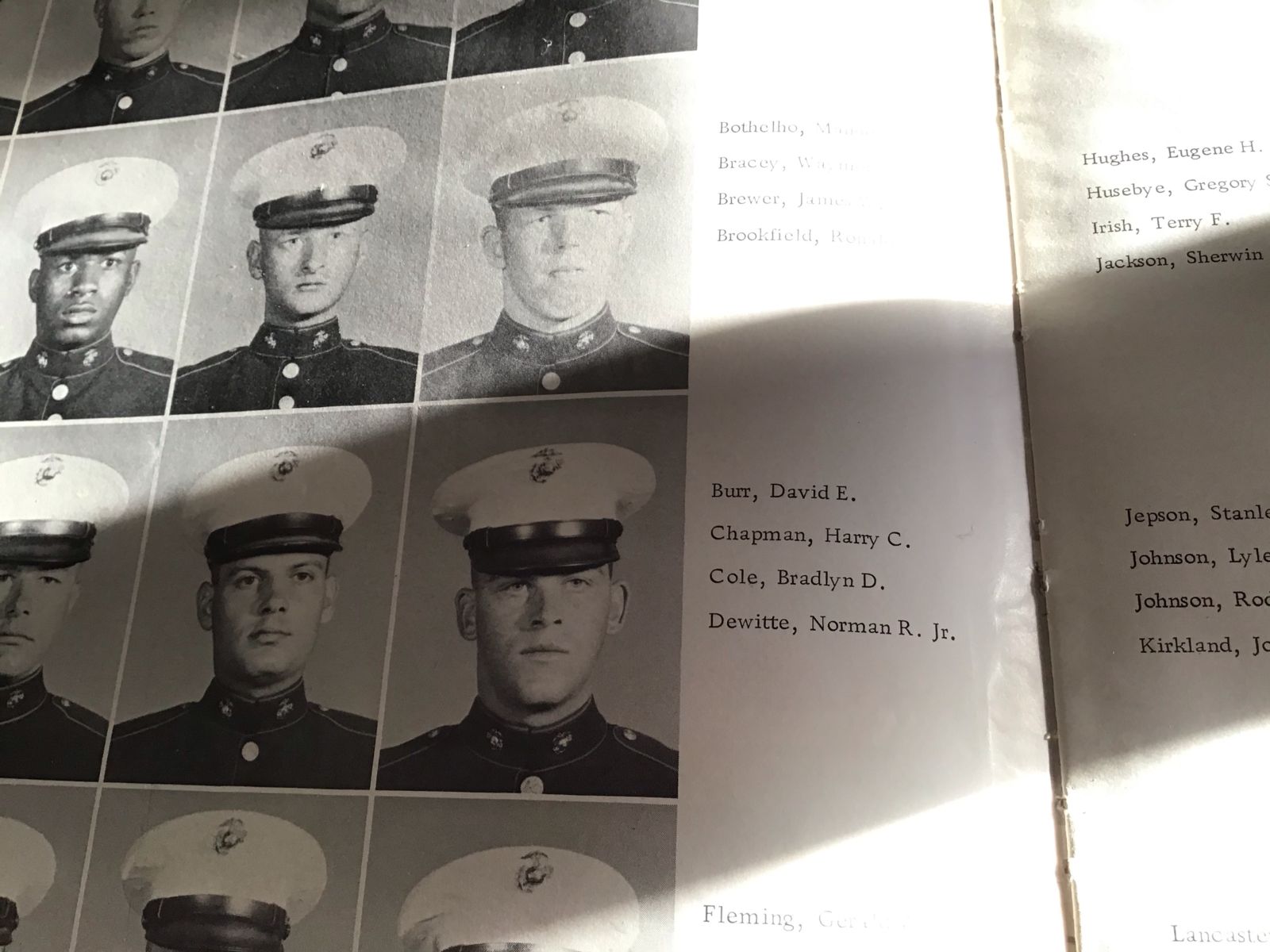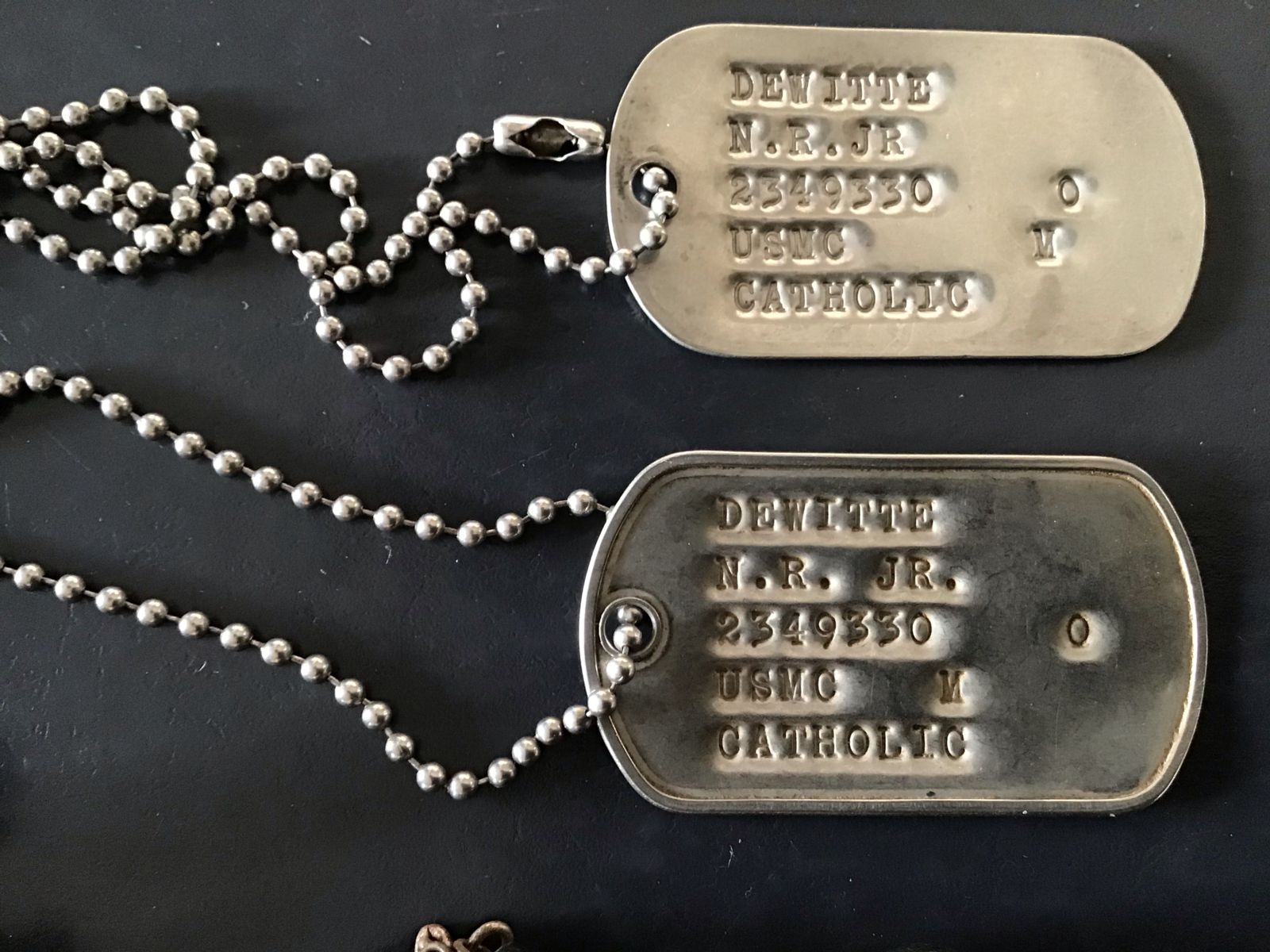 Update 02 November 2020
Received the below note from Ken Magyar concerning the passing of Bill Halsey, from Fox. Please read his note and contact him if you knew Bill.
Danny
NAME: Ken Magyar
EMAIL: k.magyar@aol.com
PHONE: 863-840-2596
STREET: 404 Banana Cay Drive
CITY: So. Daytona
STATE: Fl
ZIPCODE: 32119
COMMENTS: Trying to find some who knows Bill Halsey, Fox 2/9. He passed away. Wife wants to talk to someone who knew him. I served in G 2/9. 1967 1968. You can call. Thanks
Update 02 November 2020
I received the following request from Lorene Lesh, who's father, Robert D. Lesh served with 2/9. Please see the note below and contact Lorene if you knew Lesh.
Danny
NAME: Lorene Lesh
EMAIL: llesh_2000@yahoo.com
PHONE:
STREET: 530 Hunters Ridge Drive
CITY: Versailles
STATE: KY
ZIPCODE: 40383
COMMENTS: I am not a member but my father, Robert D. Lesh, was in a book about the 2nd Battalion, 9th Marines. I was just trying to find some information about his time there. He would not talk about that time and he passed in August. Thank you for your time.
Update 02 November 2020
Received the below request from Tony Christopher, newphew of Anthony Phillip Christopher (H&S 63-65). Please read the note and feel free to contact Tony via phone or email.
Danny
NAME: Tony Christopher
EMAIL: tonyinc@hotmail.com
PHONE: 213-804-3348
STREET: 816 Sherman Ct
CITY: Marina
STATE: CA
ZIPCODE: 93933
COMMENTS: Thank you all of your service. I am reaching out - as I am researching the life of a young Lance Corporal Anthony Phillip Christopher (1963-1965). His MOS was 5831, Corrections Specialist, with Headquarters and Services Company, 2nd Battalion 9th Marine Regiment 3rd Marine Division. I am his nephew and was named after him. Am trying to honor him by learning about his life and service. Any photos or memories would be appreciated. My research led me here. I apologize if this is not an appropriate request for this site. Thank you all again. Tony